I have always been interested in photography, since as young as I can remember. There has never seemed to be any particular
'type'
of photography that I was interested in more than another. When I'm shooting portraits, that seems to be my favorite; if it's landscapes then that is my favorite for that moment. I guess I could classify myself as multifaceted as far as photography goes.
There are numerous photo editing programs available on the internet such as Picasa, Piknik, and Photobucket, just to name a few. The invention of these programs allows the least experienced photographer to make a masterpiece out of a simple photo.
The last couple of months, I have found myself enthralled with the possibilities in using these programs. I find myself spending hour after hour
changing what's real
and comparing the results. I mean really, what else in life can you change what's real and not hurt anyone?
Introducing:
Changing What's Real Event
At the beginning of each month I will be showcasing a photo gallery displaying the original photo and the subsequent editions that have been done. There will be a linky tool available for anyone who would like to join in the fun. The event will begin here the first day of each month and continue until the last day of the month. I believe that there are a lot of creative photographers out there and I for one, would love to see your work.
The original photo for me this month is just a simple shot of a Gladiola highlighted with window light only.
Among all the editing features you have to choose from to change the initial photo, you also have framing options that can highlight your photo and draw attention to the detail.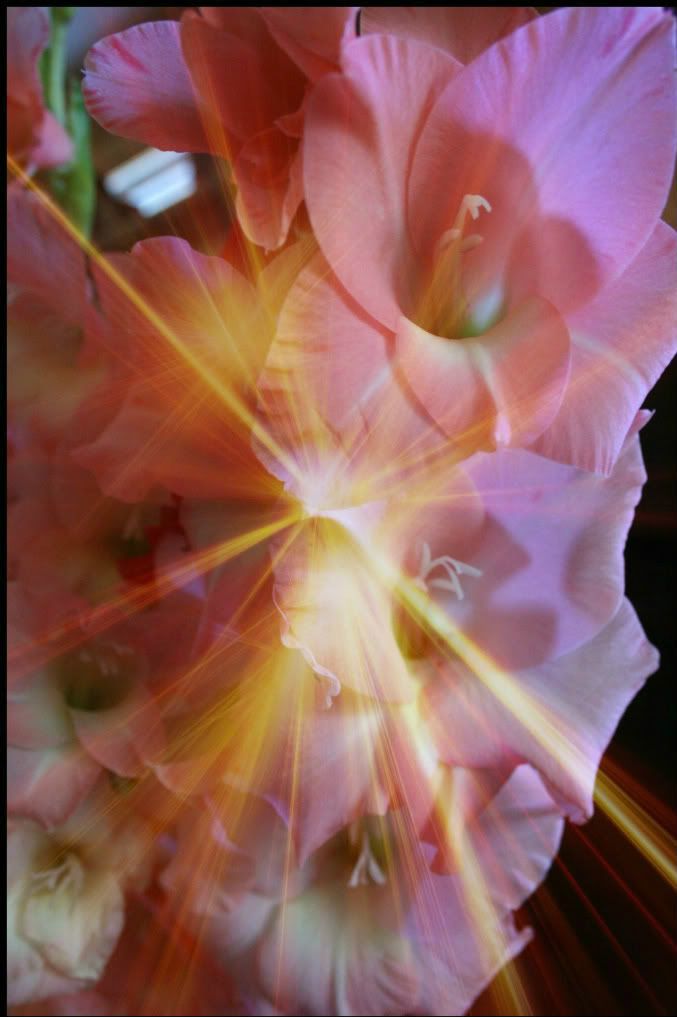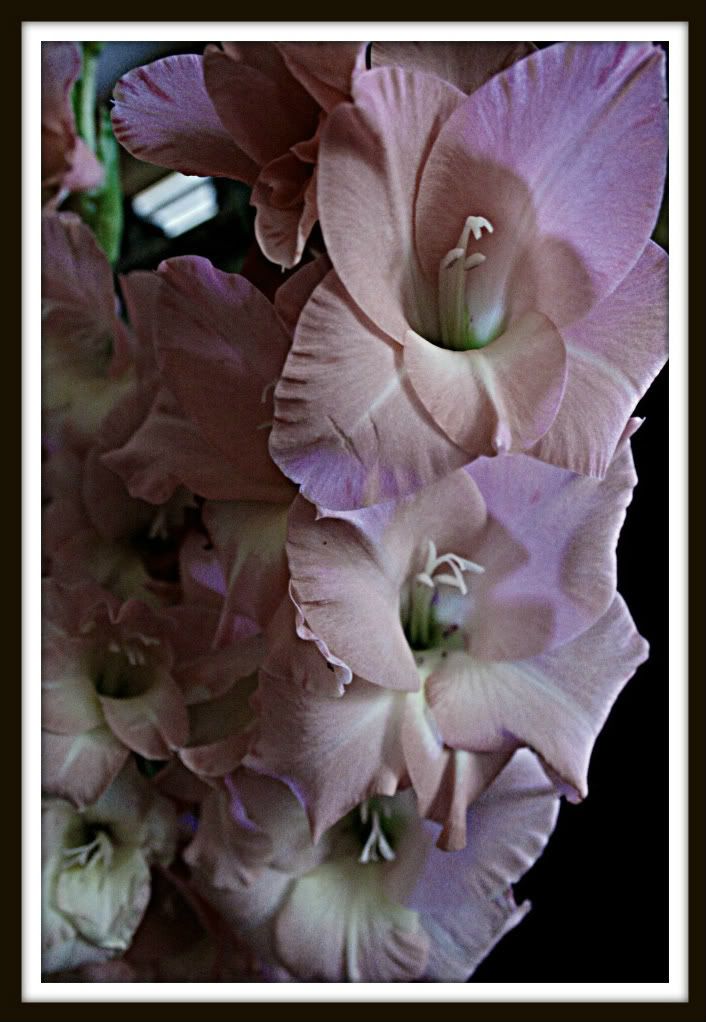 Using more than one specific edit can lead your
photo into interesting places.
Other edits can lend a mysterious look to an otherwise plain photo.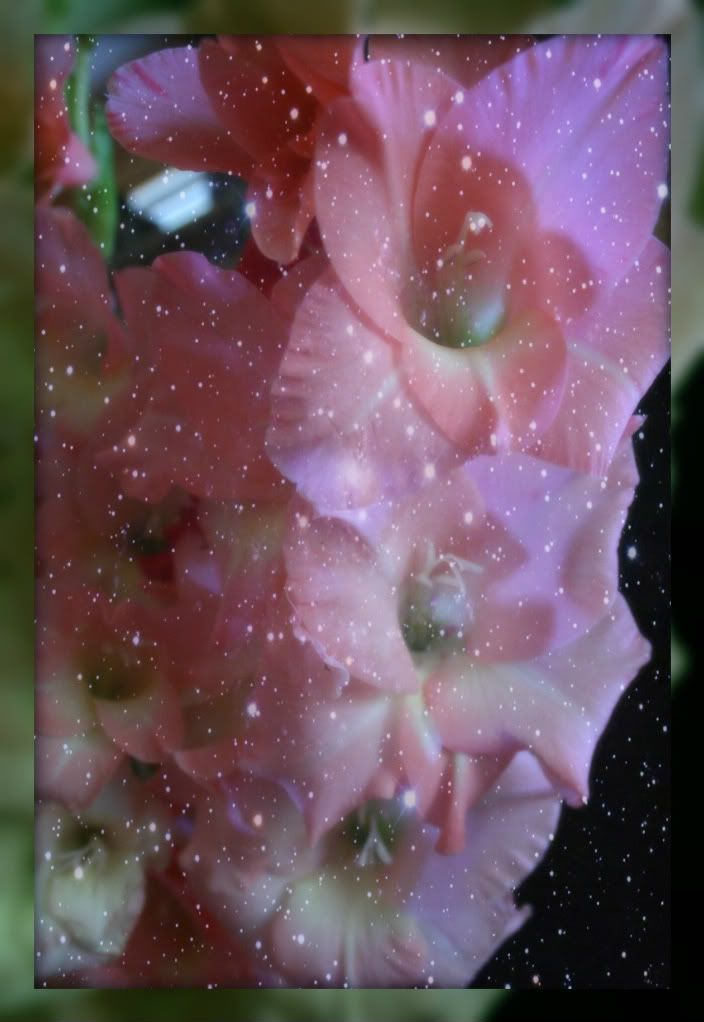 Or you can opt for a very dramatic effect with a simple frame.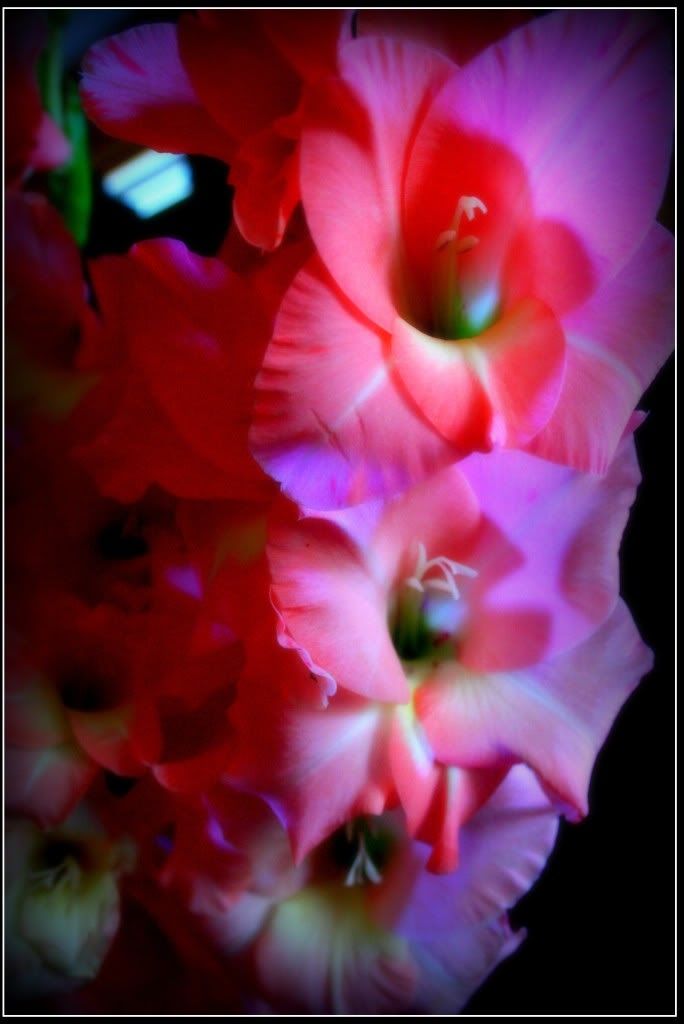 Sometimes, you may be looking for a more elegant look.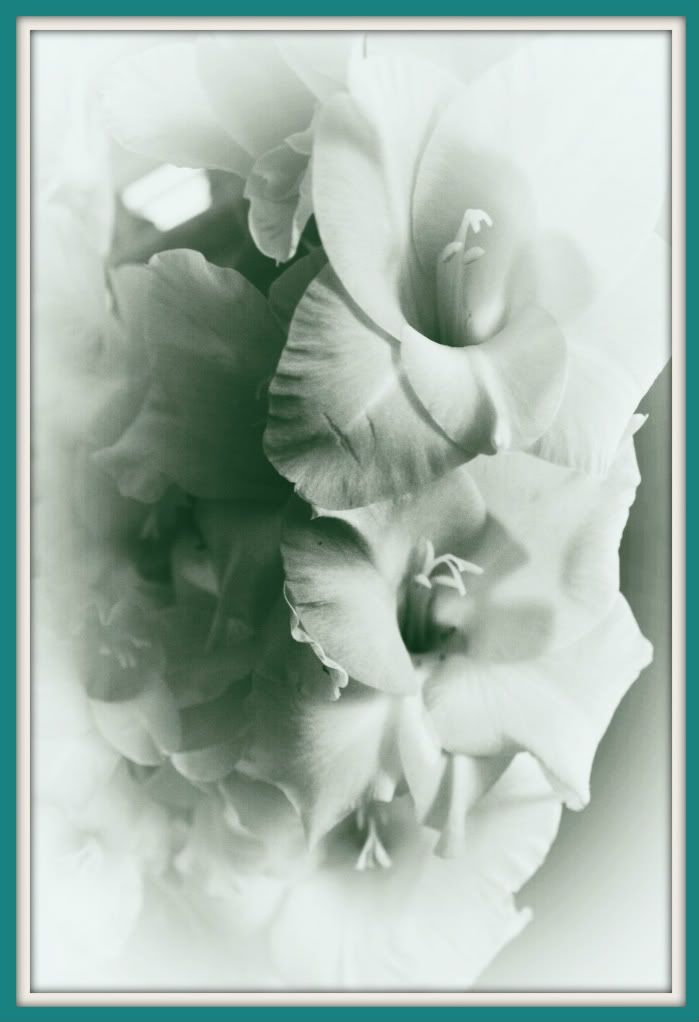 Making something look different than you would
expect it to look is what the edits are all about.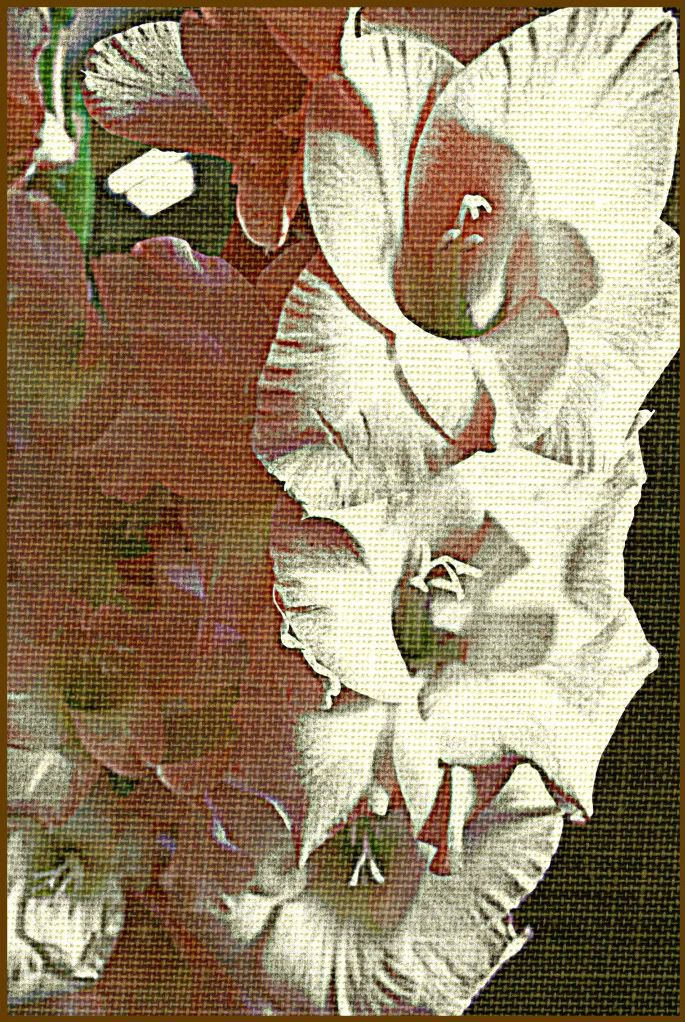 What edits do you prefer to use when editing your photos?
Do you have a favorite editing program that you use? Or do you use several for the look you are seeking? I would love to hear your ideas and experiences with editing.